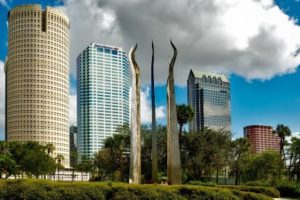 Tampa, Florida has is home to many famous people. It is quite normal to site celebrities; from award winning producers, actors and singers to sports personalities you will see them all there. However, not many of them were born in Tampa. Here is a list of 5 of the most famous people that were born in Tampa, Florida.
5 Famous People That Hail From Tampa
---
Shawn Pyfrom
Shawn is a famous actor with natural talent and a real passion for showbiz. Born in Tampa Florida, Shawn came to LA when he was only 7 years old alongside his siblings and thanks to his supportive parents he went ahead to fulfill his dreams as an impressive actor. Shawn has famously acted in Desperate Housewives. Shawn has an eye for art and his future plans are to continue to with his knack for painting and fine art.
Robert Grant
Robert began his acting career in television commercials before later joining the Screen Actors Guild at the tender age of 10 years. He took his undergrad at the University of Pennsylvania and later studied law at Georgetown University. All the while, he never gave up on his passion for acting. While in college, he performed numerous theatrical productions before eventually going to Hollywood on his journey to an illustrious career.
Tonny La Russa
Sure there are a lot more famous people than we can list. Not all of them are actors and actresses either. There are baseball players like Tony La Russa. Tonny is not only a professional player but also a manager and coach. Tony is currently the Chief Baseball Officer for the Arizona Diamondbacks.
Brittany Snow
Brittany Snow who was born in Tampa in March 9 1986 shot to fame thanks to her role in a CBS soap opera titled Guiding Light which in which she acted as Daisy Lemay. This particular series earned her the Young Artist Award for Best Young Actress. She was also nominated for two other awards which are the Young Artist Award and the Soap Opera Digest Award. The gorgeous blue eyed blonde has also appeared in several other well performing films including Prom Night, John Tucker Must Die, Pitch Perfect and Pitch Perfect 2.
Butterfly McQueen
McQueen is famous for her appearance as Scarlet O'Hara's Maid, Prissy in Gone With the Wind. McQueen attended school in Augusta, Georgia then later graduated from high school in Long Island New York. After attending dance school with Janet Collins, Katherine Dunham and Geoffrey Holder, she went on to dance with the Venezuela Jones Youth Group from where she got her stage name "The Butterfly Stage name thanks to her characteristic arms that are constantly in motion when dancing or talking.
Without celebrities Tampa is a to-die-for destination. With the so many celebrities born and living in Tampa, it isn't unusual to realize that there is a robust life with modern amenities not to mention Hollywood style entertainment and accommodation. It is really somewhere anyone would not only want to visit but also to live for the rest of their lives.