If you are planning a school field trip, wedding, birthday party or corporate outing, than you need transportation suitable for a large number of people! Our charter buses are a perfect option for getting groups of 30-50 passengers from point a to point b.
We have many different styles and options for charter bus rentals. We can service any size party, no matter the occasion. Our charter buses are top notch, well maintained, and serviced regularly.
Below is a list of cities where we have access to hundreds of buses all for hire when you need them the most. If you don't see the service area you require, just give us a call, as we service the entire state of Florida!
Charter Bus Service Areas
If you are looking for a charter bus company then look no further! We service all cities in the state of Florida. A Coach bus rental is the ideal method of transportation for small to large passenger sized groups. For any type of events from weddings, birthday parties, corporate outings, or any event that requires group transportation. We also specialize in group transportation for sports events, concerts and festivals and anything in-between. We are your go to coach and charter bus company. Call, text or live chat with our trained reservation specialists get the best bus rental for your needs.
We offer various types of buses for any number of passengers. No matter if it's a short trip or long trip, we have the right size of vehicle for you!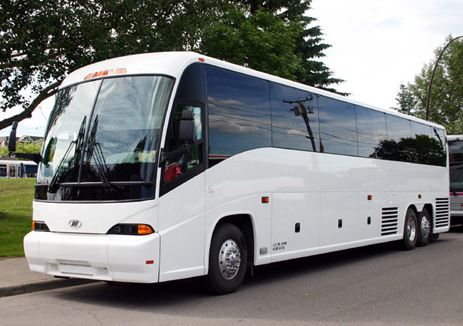 60 Passenger Charter Bus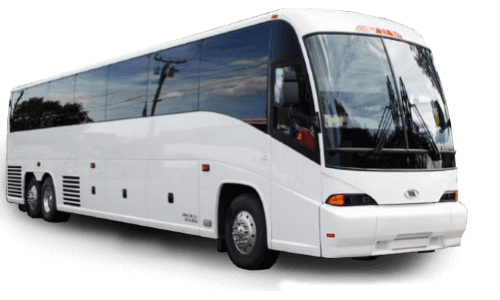 56 Passenger Charter Bus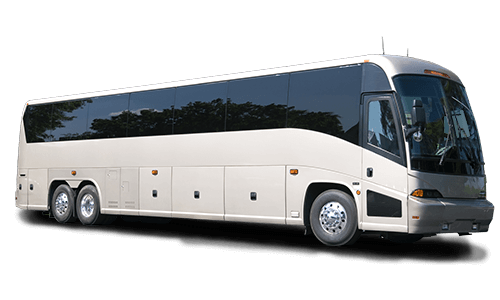 50 Passenger Charter Bus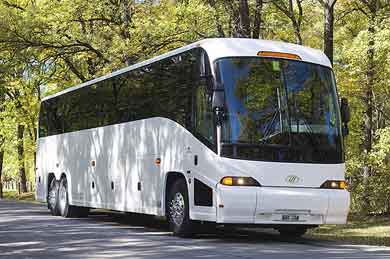 45 Passenger Mini Coach Bus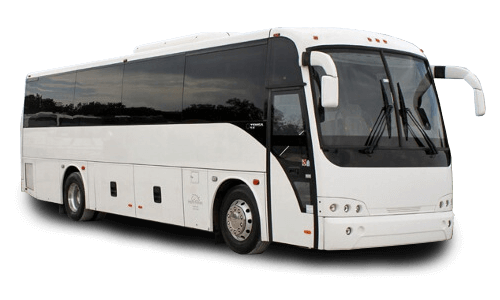 40 Passenger Mini Coach Bus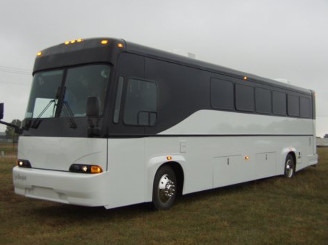 30 Passenger Mini Coach Bus
A coach bus is the best way to travel with a large group of passengers, logistically it's more efficient to travel using a coach or bus rental for events such as concerts and sports events. With a charter bus rental an added benefit is that you don't need to stress about any group transportation planning. If you are traveling a large group of passengers you may need to plan for each individuals transportation, with a bus rental you can have everyone meet at one location and be picked at the same time.
Contact us for a live free quote on a coach bus rental, we have a wide variety of bus rentals to pick from. Our 60 Passenger Coach bus is ideal for large parties of passengers. 50 Passenger coach bus perfect for transportation students or staff from and to an event. Smaller options such as a 45 passenger mini coach bus can be used to transport groups in smaller sizes.
Set your own pick up, drop off and locations for your coach bus rental! That's right, you can customize your itinerary to fit your needs. Every group transportation plan is not the same, get instant pricing and availability for coach and charter buses. We provide luxury coach rental buses that are extremely reliable and comfortable.
No matter what style of transportation you may need for your next event, we can accommodate everything. If you are looking to rent a bus for your school trip or maybe take one down to Disney, look no further than VIP Tampa Limousine!
A Charter bus rental can be used for all types of events. We have a large inventory of bus rentals to pick from. We offer a wide variety of vehicles for any trip size. Our fleet includes luxury, regular coach and charter buses.
No matter what type of group transportation you may need for your next event.
Sports Game Coach Bus Rental
Wedding Transportation Bus Rental
Music Festival or Concert Bus Rental
Birthday Party Bus Rental
Airport Transportation Bus Rental
City Tour Bus Rentals
Corporate Event Coach Bus Rental
Church Charter Bus Rental and more!
Call Tampa Limousine VIP today for a live quote with pricing and availability